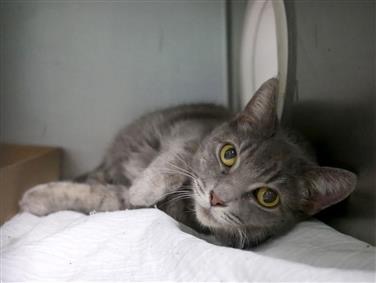 10-year-old Bella lost her home due to allergies of one of the family members. She is friendly, outgoing and playful. Bella loves people, laser pointers and wand toys. She loves to snuggle in bed and is looking for a new family to snuggle up to. Bella has chronic liver disease and will likely need medication for the rest of her life. She is easy to medicate and the medicine will be provided by us.
If you would like further information about Bella, please feel free to email us at info@theladewcatsanctuary.org or call us at 516-922-CATS (2287).
To adopt Bella, please fill out our Adoption Application
if you would like to sponsor Bella until she finds her forever home, please click on the button below. Gift sponsorship is also available.