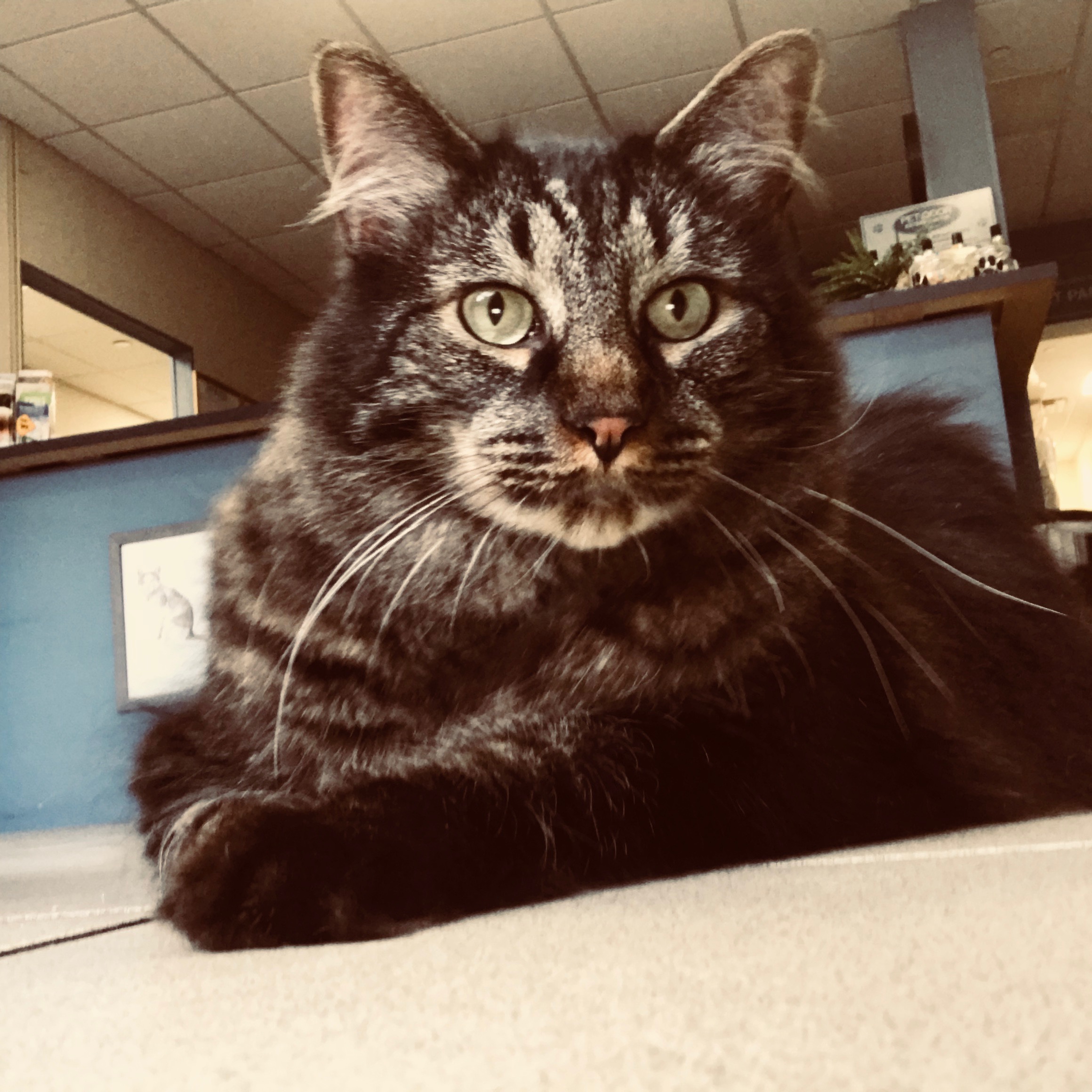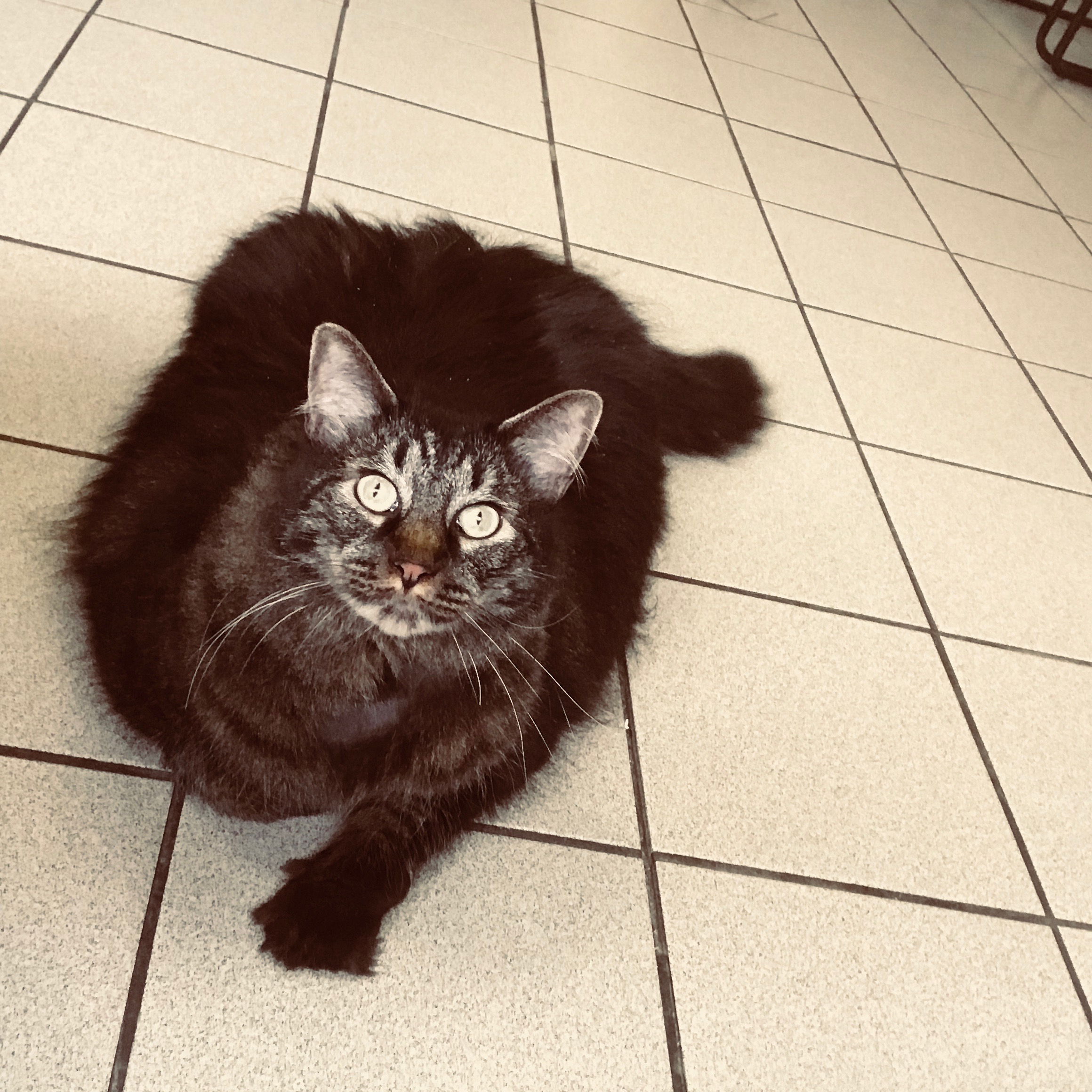 7-year-old Maine Coon, Enzo, was relinquished by his owner when she got a new dog that Enzo was afraid of.  Enzo is a very social boy who will greet you at the door and be your best bud.  He is overweight, so we have him on a special diet that will need to be continued after he goes home.
Enzo is good with cats and loves people.  He is declawed (sadly) so his new owner will have to look for any signs of pain in his paws as a result.
Enzo found his forever home on September 6, 2018. He is thoroughly enjoying having a big bed to sleep in!