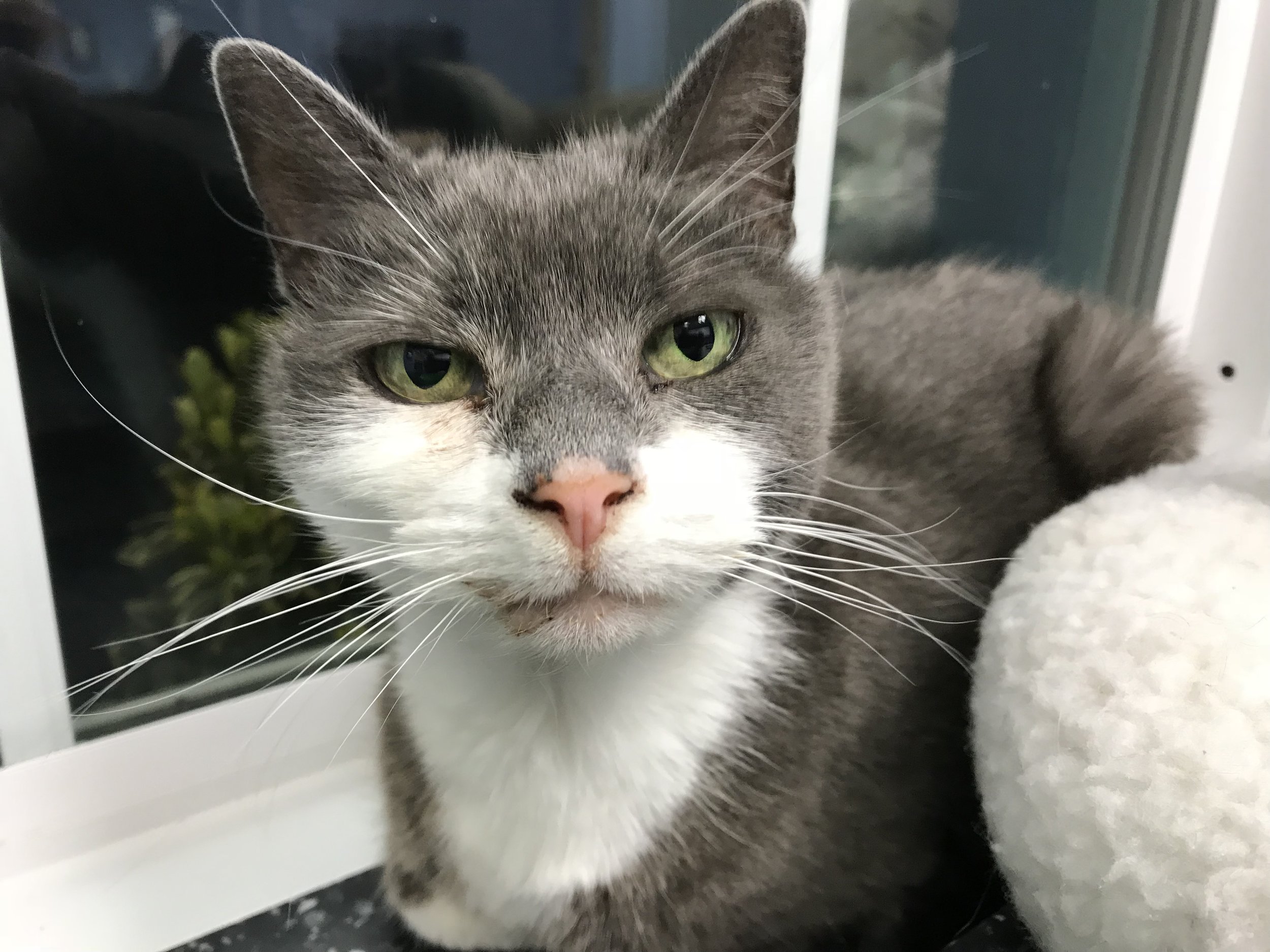 11-year old bonded girls, Fluffy (grey and white) and Princess were left at Animal Care Centers when their owner was moving and unable to take them along.
They are so bonded, we would not be able to separate them. As soon as we took them out of their carriers from ACC, the huddled up together, secure in the comfort of each other, even though they lost their home.
Fluffy and Princess were adopted together on June 15, 2018 and are doing great in their new forever home. Together Forever!!