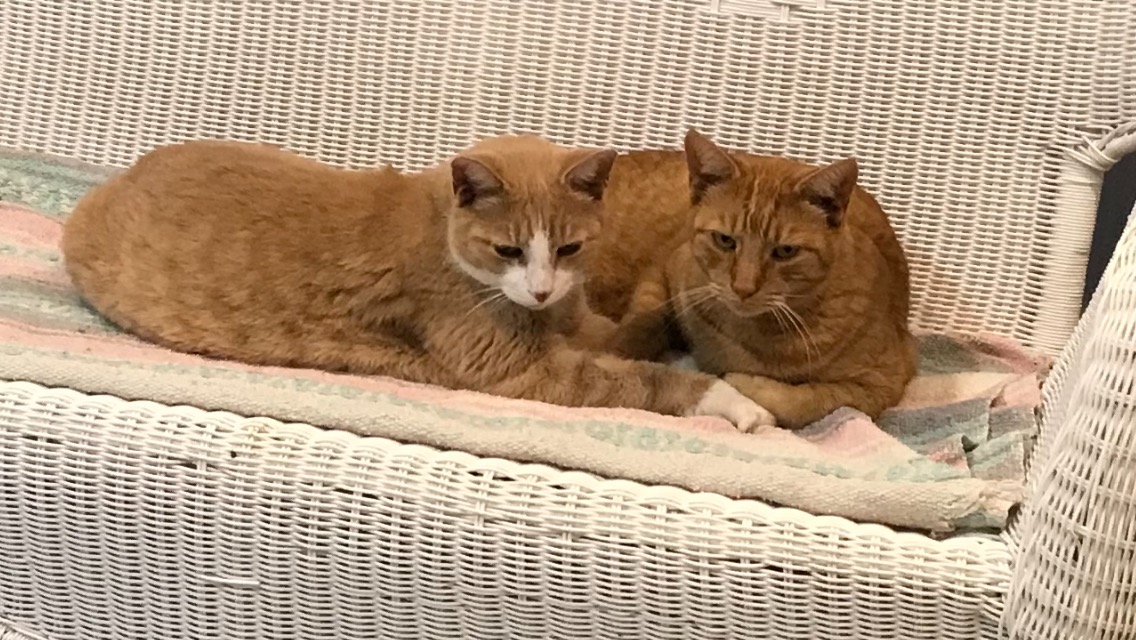 Gummy Bear (solid orange tabby) and his brother, Nugget were originally rescued by us from Animal Care Centers in Brooklyn four years ago. The pair, along with their siblings and mom, Candy nursed until the kittens were ready for new homes. Gummy Bear and Nugget were adopted and lived together with one family for four years.
They are now looking for a new home and we hope to keep these two sweet boys together. Nugget is a total lap cat, while Gummy Bear is a little more independent. They have only been back with us for a week as of 11/14/18, so are still getting used to losing their home.
Gummy Bear and Nugget found their new home TOGETHER Sunday, November 25th! Happy life you guys!!