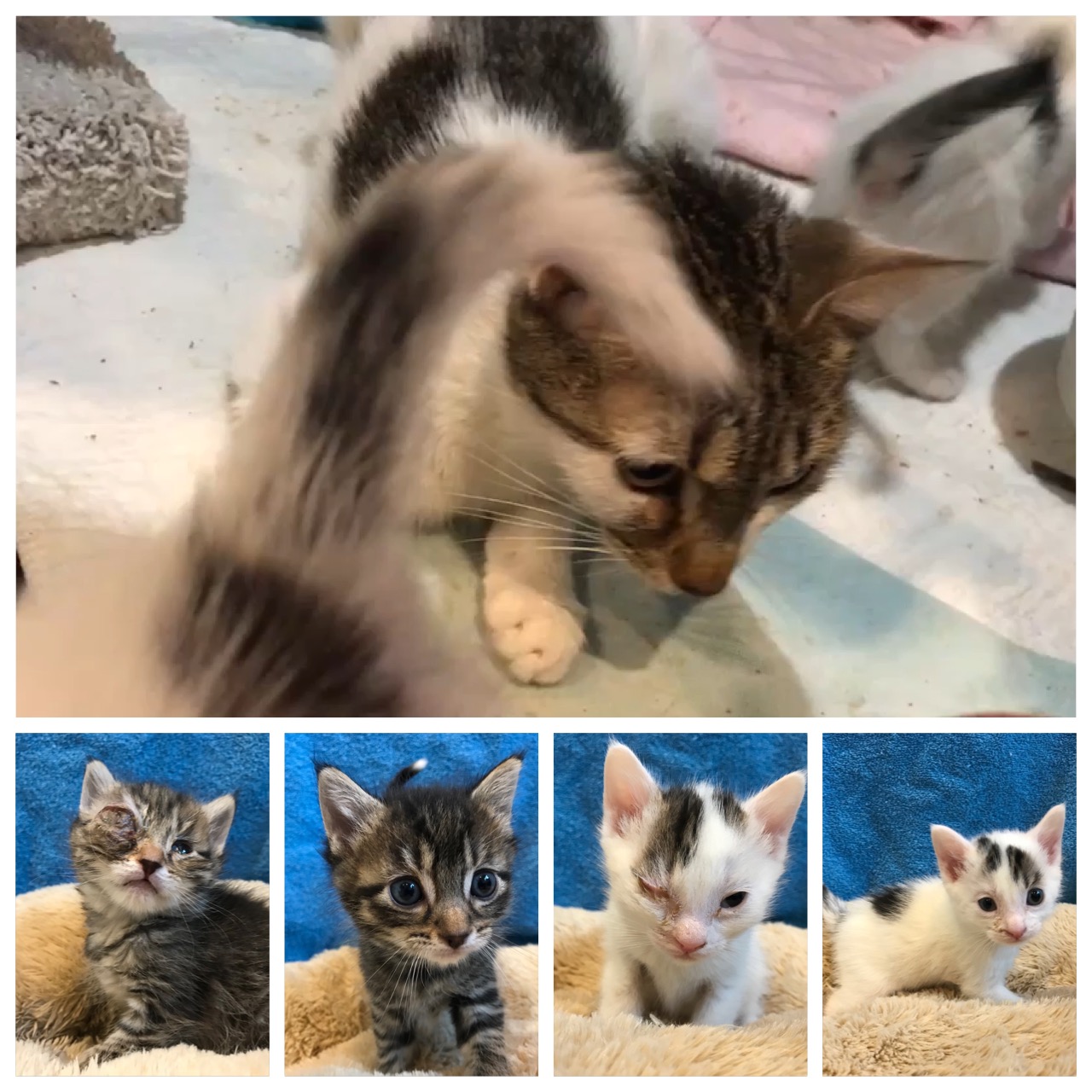 Poppy Seed and her litter were a hot mess when they were first transferred to us from ACC. They were all treated, Reuben had her eye surgery and all of her kittens were adopted.
Poppy Seed is shy with people, but loves her kitty friends. She would need an experienced kitty owner who is willing to socialize her and work with her.
If you would like further information about the Poppy Seed, please feel free to email us at info@theladewcatsanctuary.org or call us at 516-922-CATS (2287).
To adopt, please fill out our Adoption Application
if you would like to sponsor Poppy Seed until she finds her forever home, please click on the button below. Gift sponsorship is also available.