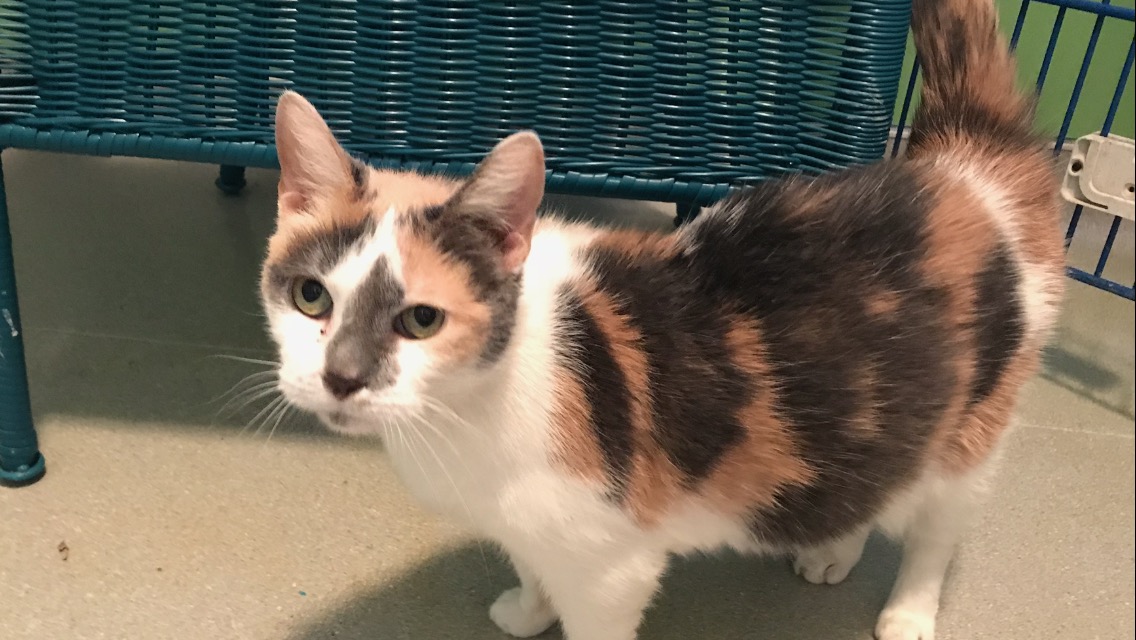 10 year old Precious' owner was packing her bags to move to Florida. Precious packed up her favorite catnip mouse and all of her other toys in anticipation of the move. Of course she made sure to pack her sunglasses! When the day came, Precious' owner put her in the carrier and off they went. When Precious came out of the carrier, there wasn't sunshine. There were barking dogs, clanging cages and a lot of strange faces. Reality set in. Precious' owner was moving to Florida, but not with Precious.
This incredibly sweet girl ended up on the euthanasia list at ACC. Through our Sandra Atlas Bass New Hope Fund, we pulled her.
Precious found her forever home at our Senior Prom on July 22, 2018. She currently lives with Minina and both are doing well!