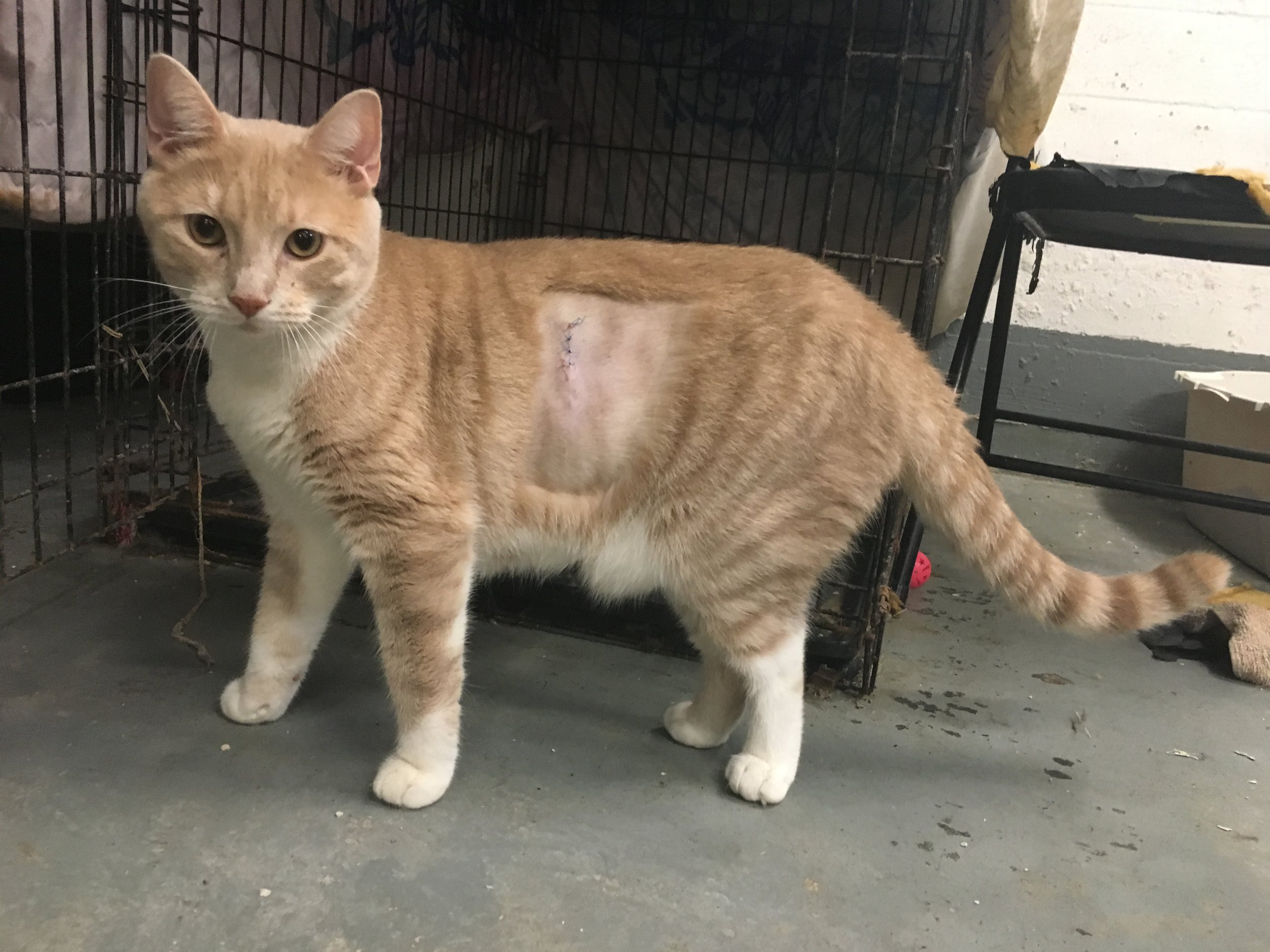 Prince wandered his way into an established colony with severe wounds to his side. He was rescued by the caretaker of the colony who contacted the Mayor's Alliance for NYC's Animals. Prince was brought to their veterinarian and had surgery to treat the wounds which have completely healed. He was transferred to us shortly thereafter.
Prince is a chatty, friendly, sweet boy who would do well in any home. He gets along well with people and cats (probably dogs too)!
Prince was adopted on 6/3/2019 at Cat Camp and is already sleeping in the bed! Happy life Prince!!