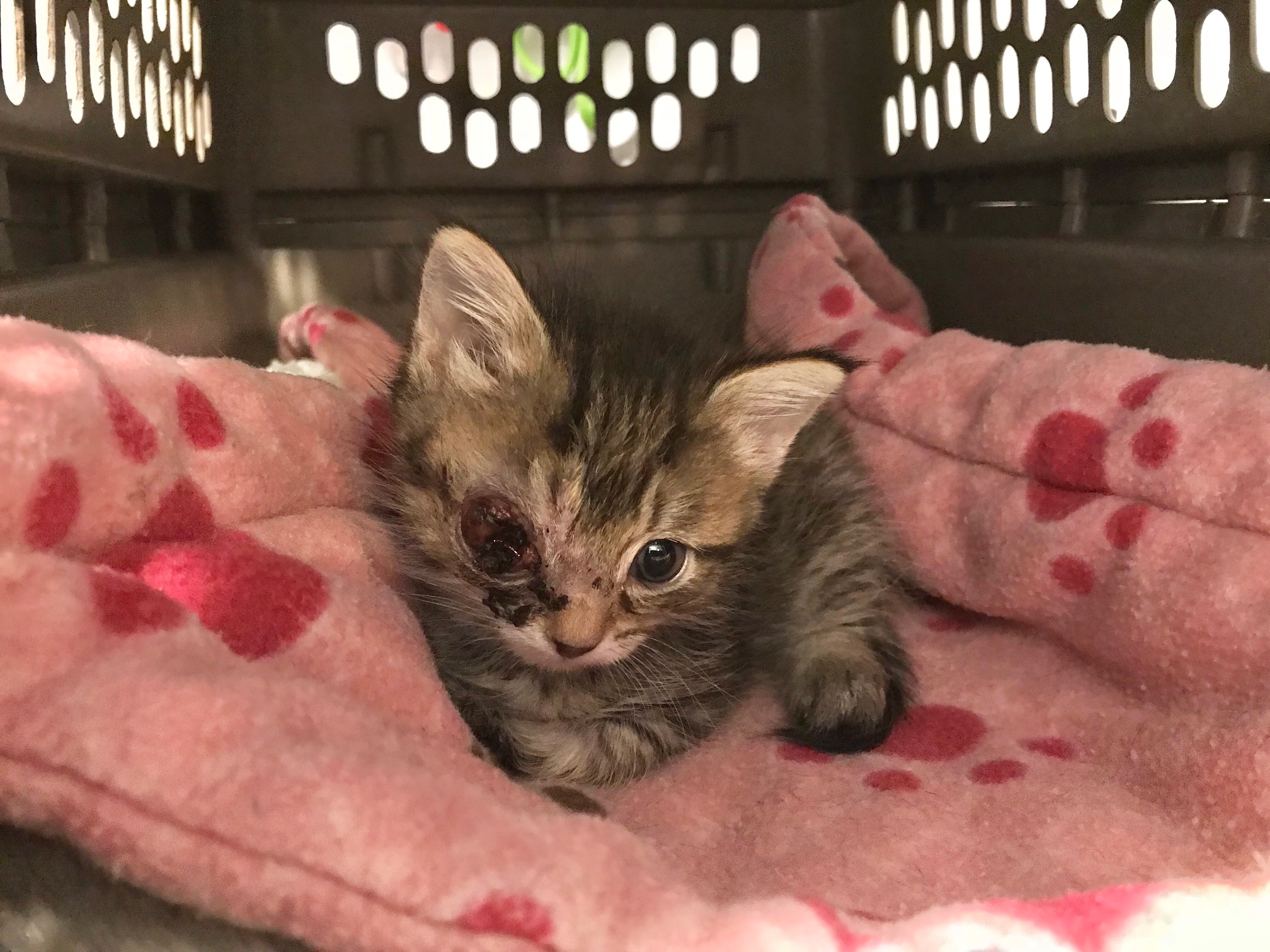 Reuben was only 8 ounces when we rescued her, along with her family, from Animal Care Centers.  At that time it was already too late to save her eye.   All of her siblings were adopted and Reuben stayed behind waiting to be old enough for surgery.
Reuben has had her surgery, has completely recovered and now this sweetheart is looking for her own home. Reuben gets along with kids, cats and probably dogs too!
Reuben found her forever home at Adoptapalooza on 9/16/2018. Her new name is Ruby and she is doing great!