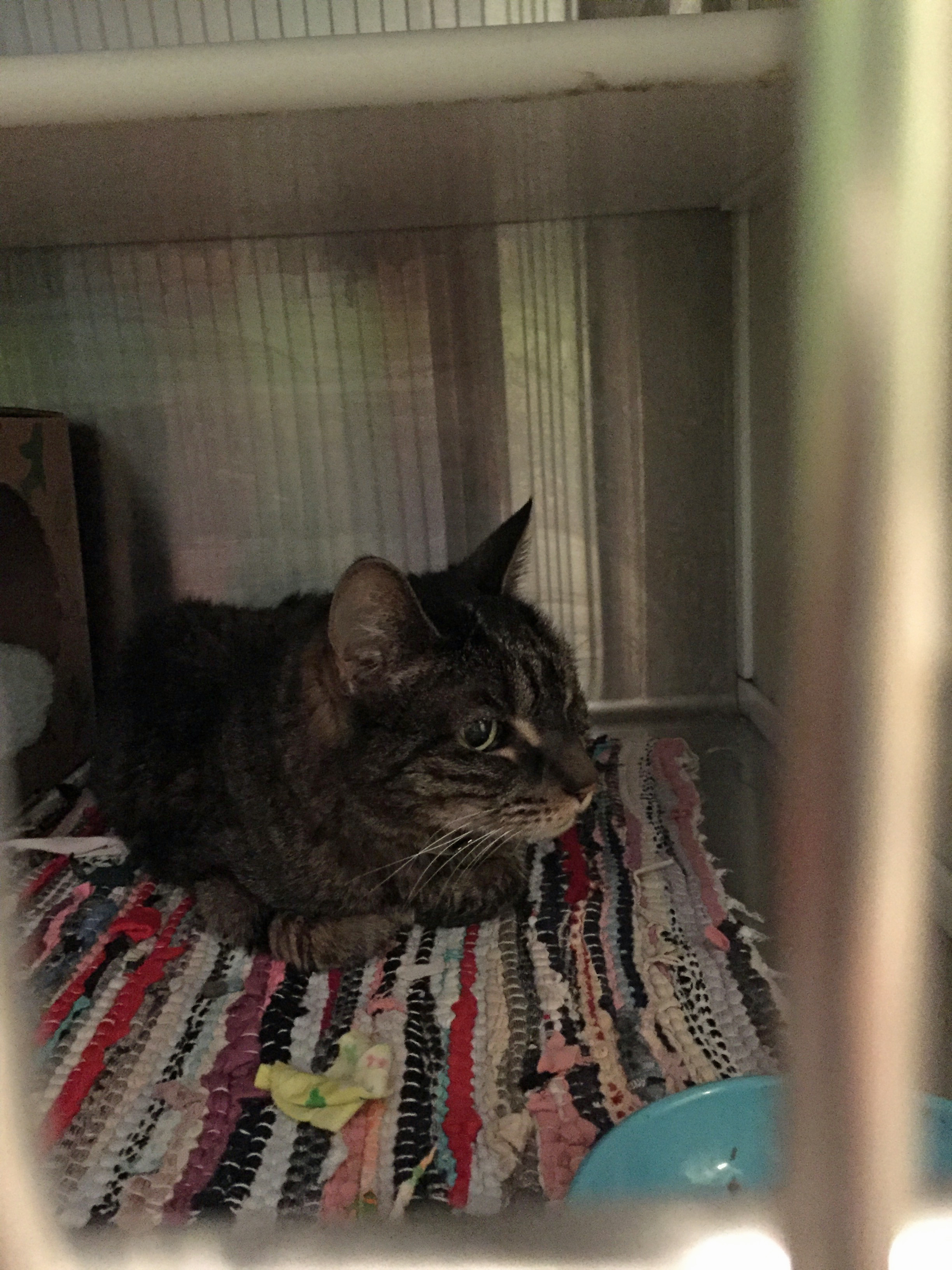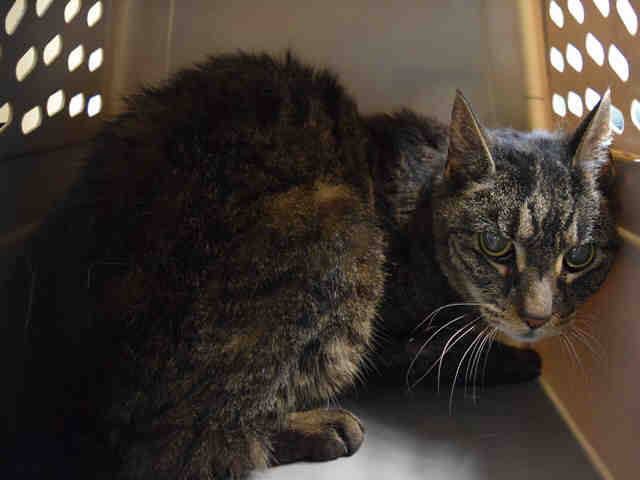 Poor declawed Sweet Tart found herself at Animal Care and Control and on the euthanasia list. We were able to rescue her in the nick of time through our Sandra Atlas Bass New Hope Fund. At Animal Care and Control, she was untouchable and was not able to be put up for adoption.
She arrived 5/2/17 at just 5 pounds. She is hyperthyroid and arrived with an upper respiratory infection. She is currently taking medication in food. She has a very healthy appetite, loves treats and apparently, catnip!
She will be up for adoption once we can get her hyperthyroidism under control and get a little weight on her. She is currently up for sponsorship.
If you would like further information about Sweet Tart, please feel free to email us at info@theladewcatsanctuary.org or call us at 516-922-CATS (2287).
To adopt Sweet Tart, please fill out our Adoption Application
if you would like to sponsor Sweet Tart until she finds her forever home, please click on the button below. Gift sponsorship is also available.