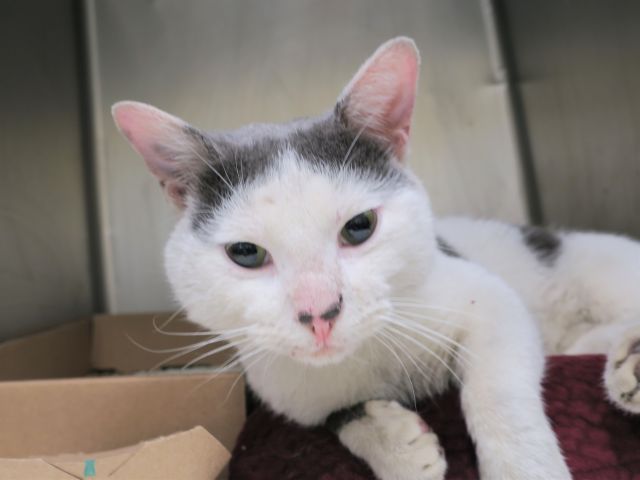 Tommy Pickles has had a rough time of it lately. This boy broke TWO legs, dislocated a third and has already had a ride in a police car!
 
Tommy was found by some kind officers of the NYPD after he was it by a car. Tommy was in obvious pain and distress. The officers brought Tommy to Animal Care Centers, where a plea was sent out for rescue.
Tommy is now with us, on pain medication and awaiting surgery which is scheduled for Monday, 4/16. Once he is healed, this incredibly sweet boy will be looking for a home!
Tommy Pickles found his forever home on July 28, 2018 and is doing great! You can follow Tommy on his very own Instagram page: @Tommy_Pickles_Cat!