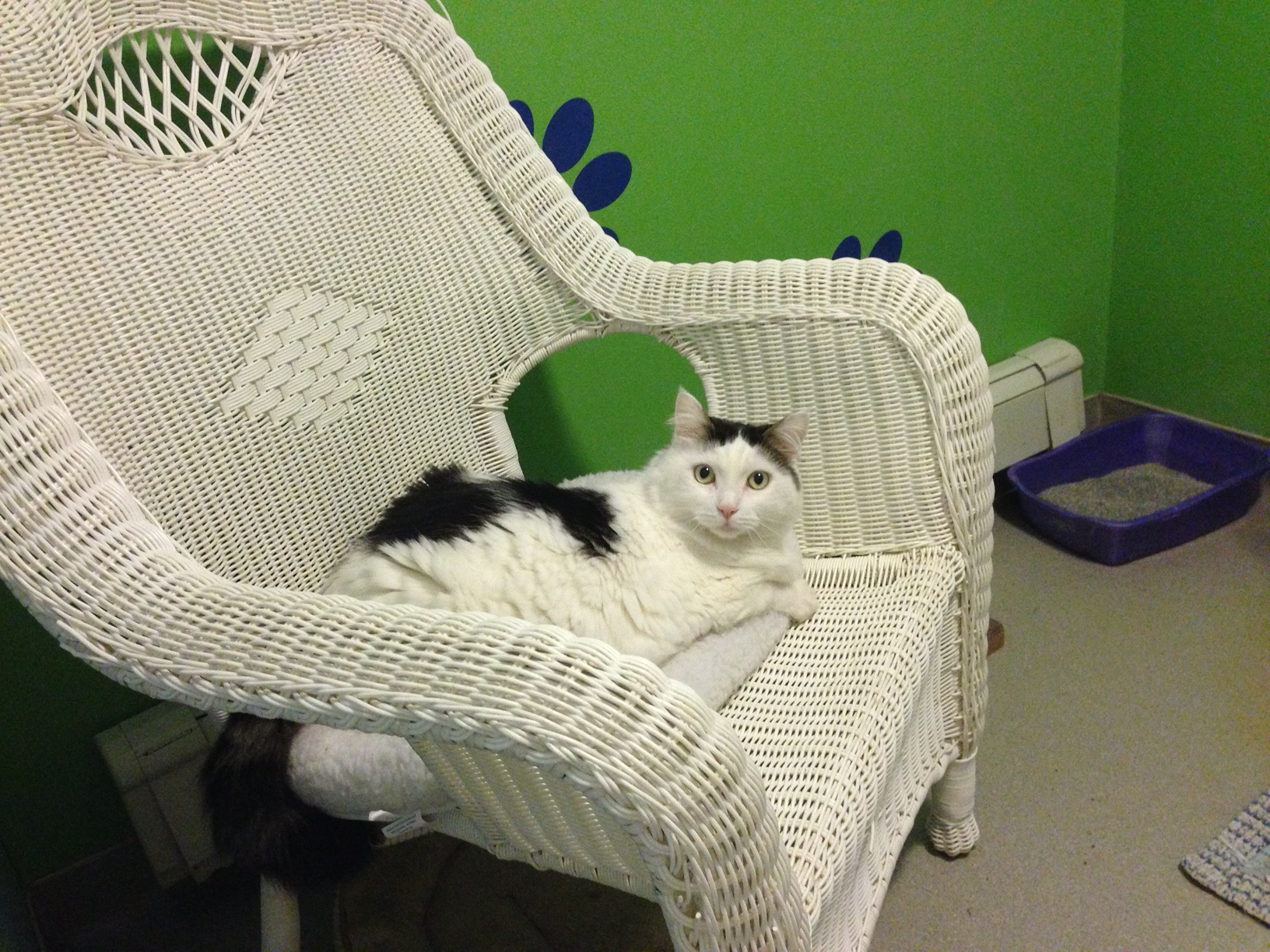 Whispie was living with his owner for 6 years when he accidentally scratched her. Her daughter took Whispie to be declawed. Directly after, Whispie began to bite and the daughter promptly relinquished him. He was taken in by some very caring veterinary technicians who felt that Whispie was in pain after his declaw and they sought out help for him from The Paw Project. Whispie (shown here after his repair surgery) was walking on hammertoes and because his anatomy was altered, the hammertoe was not being cushioned by the pads on his paws. Whispie had corrective surgery and, while we can't give him back his anatomy, we are hoping that some comfort was provided. Whispie will be available for adoption as soon as he heals.
He is neutered, tested negative for FELV/FIV, vaccinated, dewormed and microchipped.
If you would like further information about Whispie, please feel free to email us at info@theladewcatsanctuary.org or call us at 516-922-CATS (2287).
To adopt Whispie, please fill out our Adoption Application.
If you would like to sponsor Whispie until he is adopted, please click on the button below. Gift sponsorship is also available.